NOW OPEN!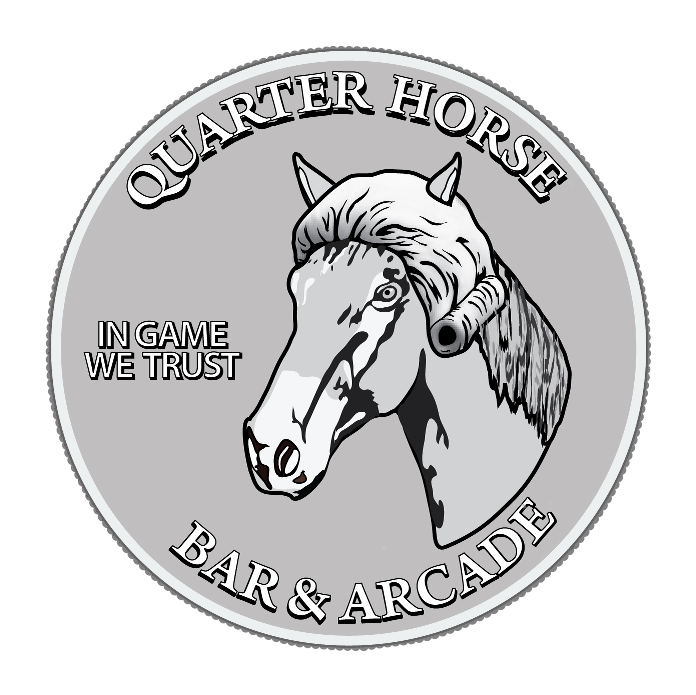 Quarter Horse Bar & Arcade is a private club with an amazing collection of classic arcade and pinball machines.
Location
108 South Mangum St, Durham NC 27701
Hours
Mon–Wed 4pm–2am
Thurs–Fri 3pm–2am
Sat & Sun 12 noon–2am
NEW Kid-Friendly Hours! *
Sat & Sun 12 noon–5pm
From Open–8pm 7 Days a Week!

* with parent or guardian
Parking
The Church St Garage is right across the street. Enter from Ramseur St (turn left from Mangum St).
Also try the Corcoran St Garage one block west.
Membership
Membership is open to anyone 21 years of age or older.
Follow us on Twitter, Facebook, and Instagram for updates & membership information.